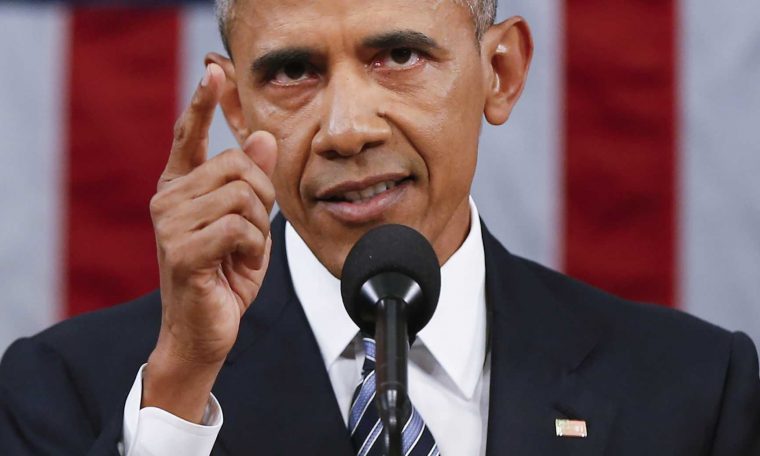 The former US President Barack Obama will be one of the speakers which will treat topics such as climate change and global warming at the summit which will be held in Porto, in northern Portugal, in July, according to the organizers of the Congress, who released the information on their website today.
Obama will be the keynote speaker at the Climate Change Leadership Porto 2018 Summit, a summit that will bring together leaders and authorities on climate change on July 6th, at the Porto Coliseum.
Obama defends the "urgency" of changing the U.S. criminal justice system
The former US president's speech will be the last conference of the day before the closing, in which he will speak on "the impacts and challenges of climate change in the world", according to the agenda of the meeting.
Other confirmed speakers include Professor Mohan Munasinghe, 2007 Nobel Peace Prize laureate, who will explain the solutions proposed by the Intergovernmental Panel on Climate Change (IPCC, a UN specialized agency) to address the problem.
Obama appeals to the importance of the measures against climate change
The President of the Advanced Leadership Foundation, Juan Verde, and the former Director-General of UNESCO, Irina Bokova, will also participate.
The climate change summit which will be held in Porto, in Portugal, this July, is an international conference that seeks to find practical short-term and long-term solutions for the agricultural sector to defend itself from the consequences of global warming.
In the meantime, in America…
The US EPA is willing to shut down the Obama's Clean Power Plan which was designed to limits the greenhouse gas emissions of the big pollutants of the US, the power plants.
Besides, just recently, the French President Emmanuel Macron has spoken before the US Congress stating that, eventually, the USA will rejoin the Paris Agreement.
Unfortunately, one of the biggest powers of the world, economically, scientifically, and militarily speaking, is still out of the fight against climate change. It will be interesting to see what the former US president Barack Obama, and the initiator of the Clean Power Plan, will have to say during the summit on climate change and global warming, which will be held in Porto, Portugal, in July 2018.