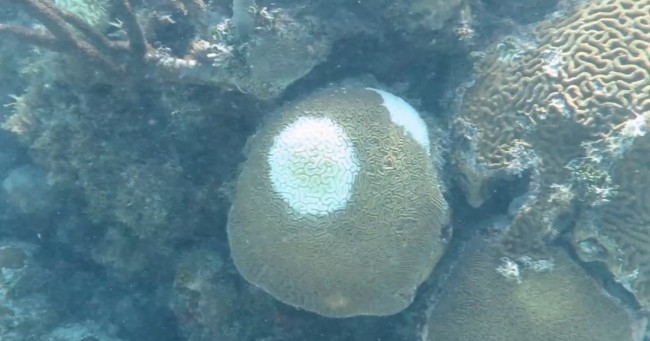 The coral reef of Florida is among the largest touristic destinations in the state, but an unknown corals disease threats its existence. According to recent studies, an unknown disease is decimating the 360-mile-long coral reef along Florida's eastern coastline, which is the 3rd coral reef in the whole world by size.
The coral reef has contracted this condition 4 years ago, said the researchers. Over time, the scientists observed that star corals are the most affected by this mysterious disease.
"This is essentially equivalent to local extinction, an ecological extirpation of these species at the local level. And when you go swimming in the reefs of Miami-Dade County these days, it would be a very rare chance encounter to see some of these three or four species," explained William Precht, one of the researchers responsible for Florida's coral reef.
However, some of the researchers believe the yet unknown disease affecting the corals is of a bacterial nature but nothing is known for sure despite the several studies conducted in this regard.
Apparently, the unknown disease affecting coral reef of Florida is causing the necrosis of the corals.
The unknown coral disease affecting the coral reef of Florida is spreading fast 
Even though researchers are still struggling to establish the exact source of the disease, they do know that the ocean streams are aggravating the issue. The currents drove the disease northward in Florida and now they're drifting it southward, again.
Also, the scientists determined that the coral bleaching, which reached its peak in 2016, has also affected the corals' protection, causing more damage.
Unfortunately, in the last 4 years since the unknown corals disease have installed in the coral reef of Florida, many corals have vanished affecting their ecosystem. To combat the harmful effects, the US researchers have sampled DNA from the corals in a desperate action to depict the real cause of the disease.