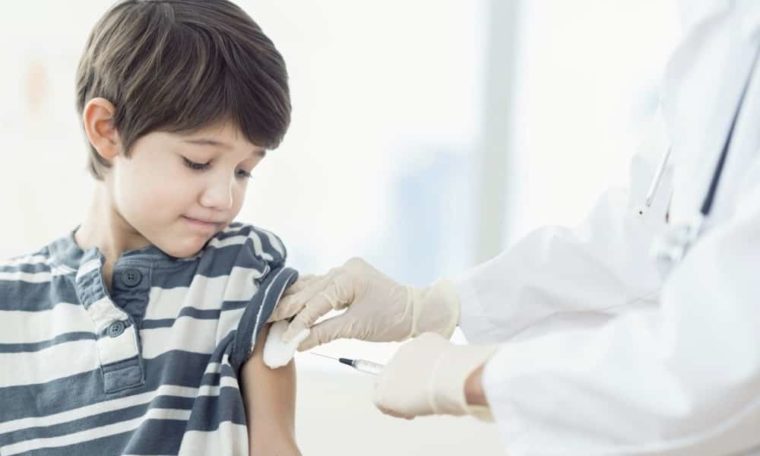 Children will be vaccinated in order to attend the next academic school, states the B.C. Government.
Children from kindergarten to high school will be part of an immunization movement starting with 1 July to tame future outbreaks, like measles, mumps, and rubella. Authorities announced that they will ensure the vaccination amongst all age groups and review the health records between August and September.
Parents and caregivers that did not comply with the Vaccination Regulation for their children will be notified.
The movement was set up in response to the last measles outbreak that spread from two French schools in Vancouver. Measles is a highly contagious disease whose complications can lead to death. It is transmitted through coughs or sneezes. Ear infection, pneumonia, and swelling of the brain are just a few of the possible consequences.
The Health Ministry officials say that most children have already their vaccines up-to-date and intervention is not needed in this case before Semptember when the vaccination records will be reviewed.
Adrian Dix, the Health Minister, states that the goal is to have all children immunized before the end of the academic year.
Since April 33,000 children have been immunised against preventable disease with the help of a provincial "catch-up" vaccination.
No Formal Parental Consent
It is possible to get the shot without parental consent in some states of U.S. if the parents or guardians are against the imunization policy.
"It should be said that older students in Grades 10, 11, and 12 have been our most significant uptake in terms of immunization. Many or most of them had the opportunity to read immunization consent."
Ear infection, pneumonia and swelling of the brain are just a few of the possible consequences. In the first day it looks like you just catched flu. Later on, other symptoms show up, like a rash on the whole body.
At one-year-old children receive their first shot, followed by another at six years old. Until now, 95 percent of 566,000 students have been vaccinated twice for measles, rubella, and mumps.
Mandatory vaccination is only available for New Brunswick and Ontario. Ontario allows exemptions for religious matters or other reasons.