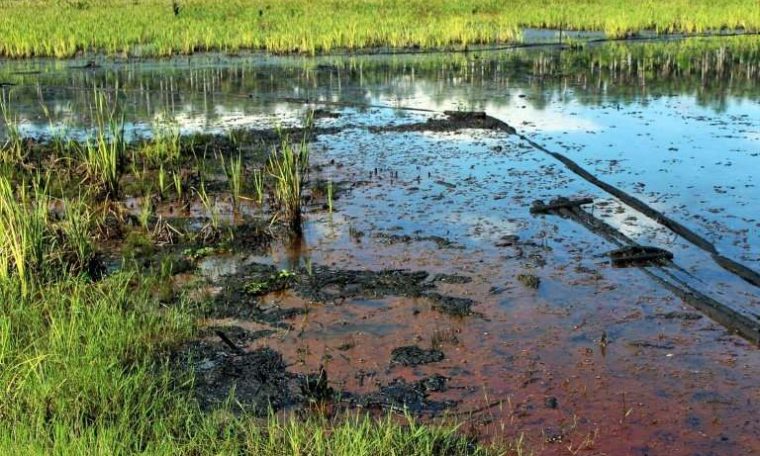 Drinking water from wells dug in the Amazon Basin to cope with river pollution contains arsenic levels sometimes up to 70 times the normal limits, warned a group of scientists, today. They concluded that Amazon river toxicity reached a damaging level.
Analysis of samples taken from 250 sites along the Amazon River also revealed dangerous levels of aluminum and manganese, up to three and 15 times the regular limits set by the WHO, according to the scientists gathered today at the European Congress of Earth Sciences, held  in Vienna, Austria.
"The presence of these substances is of natural origin and not related to industrial pollution", they said, after interpreting the preliminary results.
In recent years, the inhabitants of the region have had to dig wells that are shallow as they can no longer use river water, which is increasingly polluted by mining, forestry, and industrial activities.
"In the face of river pollution, many rural communities rely on groundwater for drinking water," says Caroline de Meyer of the Swiss Federal Institute of Water Science and Technology.
Amazon river toxicity can cause serious health issues
But, "in some parts of the Amazon Basin, groundwater contains these traces of elements at concentrations in drinking water that are potentially damaging to human health," de Meyer told for AFP. "The contamination should not be underestimated – all our data go in the same direction," she concluded.
Chronic exposure to arsenic can contribute to the development of cancers, while exposure to manganese may cause neurological disorders.
The study, conducted with the help of Peruvian and Brazilian researchers, concentrated on measuring the arsenic and manganese concentrations, and not on the health impact the contaminated Amazon water has on the residents.
"At this point, we can not say how many people are affected," says de Meyer, who also added that more data will be necessary in order to identify areas with particularly high levels of toxicity.
The Amazon basin, crossed by the Amazon and its tributary rivers, covers about 7.5 million sq km, covers eight countries. Amazon river toxicity is, therefore, affecting millions of people.