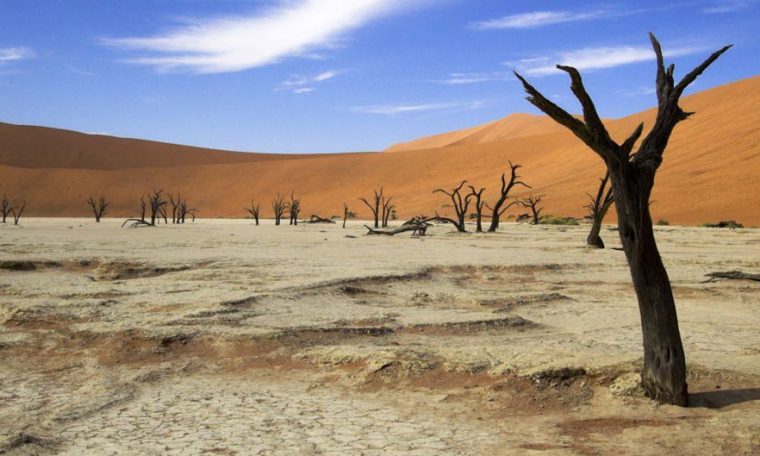 A two-day consultative workshop on the implementation of Nationally Determined Contributions (NDC) to Africa concluded on Tuesday, in Addis Ababa, where participants agreed on the need to continue to support the African states in their efforts to combat climate change and to implement a sustainable development.
NDC is at the heart of the Paris Agreement signed in 2015, establishing a global plan of action to reduce global greenhouse gas emissions to prevent dangerous climate change by limiting global warming to less than 2 degrees Celsius. NDC represents the efforts of each country to reduce national gas emissions and adapt to the impacts of climate change.
Officials discussed the implementation of anti-climate change measures in Africa
The Talanoa Dialogue, launched in 2017 at COP23 in Germany, is a process mandated by the parties of the Paris Agreement to take note of collective efforts to achieve the long-term goal of the agreement and to inform on the preparation of NDC.
In his opening remarks, James Murombedzi said that member states need substantial support to achieve the goals and objectives set out in their specific NDCs.
He also said that it is important to align the implementation of the NDCs with other national development programs, in particular, the United Nations 2030 Agenda for Sustainable Development and the African Union Agenda 2063 through an integrated approach and joint programming for cost-effective implementation of the measures against the climate change.
The discussions highlighted the main recent surveys findings on the status and implementation of NDC and established a framework for collaboration between the participant African states, specifically at a sub-regional level for the sharing of information and experiences on the implementation of NDCs.
The workshop also assisted in the preparation of the Talanoa Dialogue and COP24
The participants also discussed the sub-regional specificity of the NDCs and the roadmap for their implementation and the means to be put in place so that African countries can improve good practices with means of implementation for their implementation. better climate action through NDCs, especially with the participation of the private sector and human and institutional capacities.
Countries have also been assisted in the preparation of the Talanoa Dialogue and COP24.
National focal points of NDCs, representatives of civil society, development partners, the private sector, and academics participated in the workshop where they've discussed and planned the implementation of measures to combat climate change and to support sustainable development in Africa.