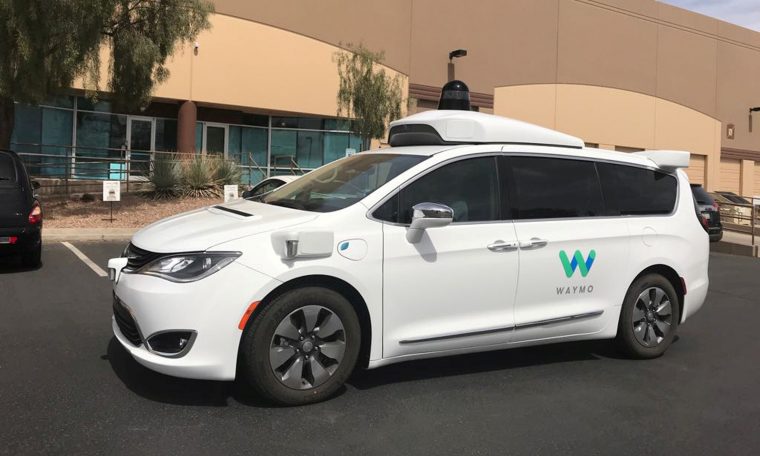 Another accident involving an autonomous vehicle took place in a town in Arizona, United States. That's why the car was part of the Waymo Fleet. As a reference, on custom hardware and advanced software technology, Waymo is working with Intel.
In March this year, a road accident was caused by an autonomous car at Uber. In that set of circumstances, a person died and the results of the investigation were not made public. Moreover, Uber ceased any tests with autonomous cars until its engineers will find out what the problem was.
On the other hand, a number of companies are struggling to implement better systems, more secure ones, and so on. So far, apparently, no autonomous car can be freely launched on the streets as their systems are still faulty.
One autonomous vehicle of the Waymo Fleet was involved recently in a collision in Chandler, Arizona
A Waymo autonomous vehicle suffered a frontal collision while on a pretty big street in Chandler, Arizona, in the USA. At that time there was a driver at the wheel of the car but the auto-pilot mode was activated.
Luckily, no one died as a result of the impact, this time, but some superficial injuries were recorded.
Finally, it was concluded that the driver of the other car involved in the accident was guilty. As you can see in the video below, for unknown reasons, another car has collided with the Waymo autonomous vehicle. Apparently, the driver of the regular car hit the wheel or lost control of the steering wheel.
Waymo is just another company which strives for conquering the world of autonomous cars which at the moment is not yet known what future it will have.
From the video captured by the cameras on Waymo car, it is obvious that the autonomous vehicle systems were not guilty this time.