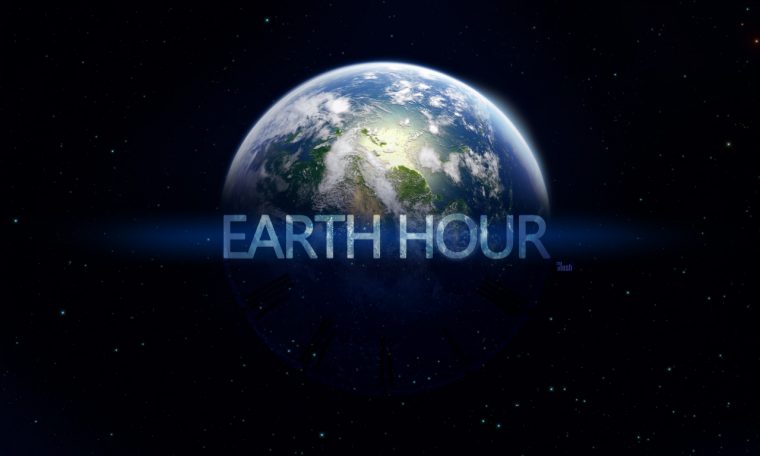 The Sydney Opera House, the Eiffel Tower in Paris, and the Red Square in Moscow are among the important international points of attractions that shut down the lights during Saturday in support of the Earth Hour campaign to raise awareness about the effects of the climate changes.
The action, which has been started by the Australians in 2007, is backed by millions of people from 187 countries who turn off the lights at 20.30 (each country's local time).
Earth Hour is designed to increase the public awareness of environmental protection against climate change
"The campaign aims to raise awareness of the importance of protecting the environment and wildlife," said Dermot O'Gorman, director of WWF (World Wildlife Fund) Australia, an organization that deals with this campaign.
In Paris, the Eiffel Tower remained in the dark, while French President Emmanuel Macron urged people to support the action to prove they wanted to join the "fight for nature".
The lights were also turned off in Moscow's Red Square.
The Empire State Building in New York also marked the action, leaving it with "a faint light".
Even more, the International Space Station also joined the Earth Hour.
Over time, Earth Hour has led to very successful campaigns against climate change
The UN Secretary-General Antonio Guterres said that this event takes place "at a time when there is tremendous pressure on people and the planet".
"The world's resources and ecosystems are under assault. Earth Hour is an opportunity to show our determination to make a change, "said Antonio Guterres.
In the context of global warming, O'Gorman said the theme of this year's event is the impact of climate change on biodiversity and on plant and animal species.
"More than half of the plant and animal species risk disappearing in some of the world's richest areas of biodiversity by the end of this century if we continue in this way in terms of global warming," said O'Gorman. Among the threatened species of extinction are the koala bears, as well as the Adelie penguins colonies in the Antarctic.
While turning off the lights is, of course, a symbolic gesture, the Earth Hour has led successful campaigns over the last decade, from banning plastics in the Galapagos Islands to planting 17 million trees in Kazakhstan, which have contributed in the global fight against climate change.