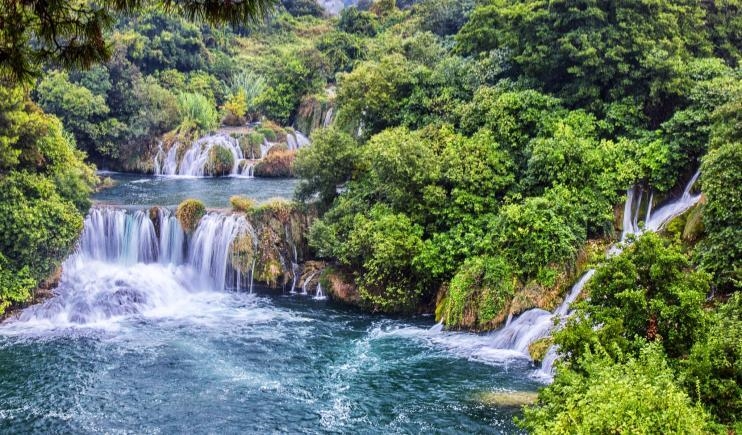 A large mountainous area of the Balkans located between Slovenia, Croatia, Bosnia-Herzegovina, Albania, and Macedonia, that goes by the name of "Blue Heart", is the central point of an initiative to save the last wild rivers of Europe, concentrated in those regions, against the build of not less than 3,000 hydroelectric projects which can lead to an environmental disaster, according to Yvon Chouinard, the initiator of the initiative.
Yvon Chouinard's company, Patagonia, has joined the European NGOs RiverWatch and Euronatur and the local communities of Bosnia-Herzegovina, Albania, and Macedonia to put pressure on foreign banks and developers that will provide more than 700 million Euros in order to finance the first stage of the 3,000 dam construction projects.
A third of the dams and detours have been planned within protected areas, including 118 national parks
This month, the brand has opened a website that includes information about this ignored and threatened region and a documentary about the initiative that will be released during this month, April 2018.
In addition, the website provides the signature of the petition to stop financing these projects to protect the rivers of the region and the fauna that depends on them.
However, this battle is an unbalanced one
One after the other, Europe's last wild rivers are going to be destroyed despite strong local resistance.
Europe is committed to the energy change required to fight against climate change, accelerating the conversion of the sector towards renewable energies, however, the dams endanger everything, unlike wind and solar energy, hydroelectric energy causes the extinction of species, displacing communities and contributing to climate change, according to Yvon Chouinard.
Even more, new scientific researches show that reservoirs created by dams add about one billion tons of carbon dioxide equivalents to the air each year, mainly in the form of methane, which leads to climate change and environmental disaster, argues the same Yvon Chouinard.