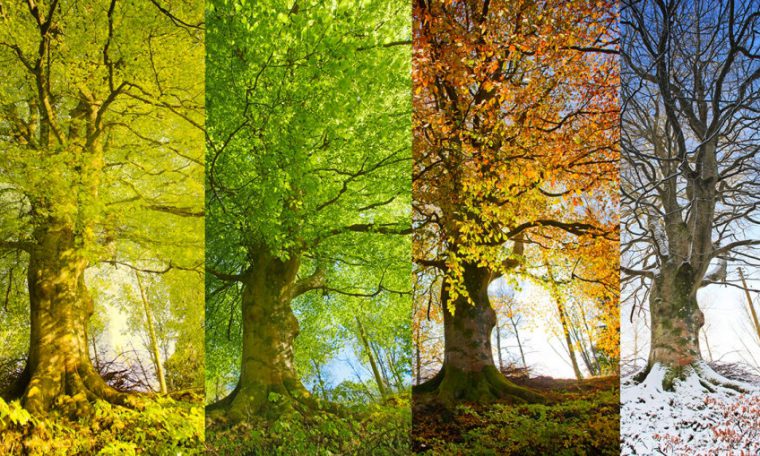 Researches show that we are causing severe damage on Earth's atmosphere causing global warming to advance faster.
We are leaving a big imprint on our climate, so temperatures from each season are affected, said Laurence Livermore climate scientist from the National Laboratory (LLNL) in California.
Recent studies show that between 1979 and 2016 there's been an annual warming in the troposphere up to 0.7 Celsius or 1.25 Fahrenheit.
"These results suggest not only the bare existence of global warming but how humans affect Earth's climate", Benjamin Santer lead scientist at LLNL.
The team who made these recent discoveries used various tools to measure the rise in temperature. Afterwards, using a computer software they compared these findings with a climate that had no human influence. The Guardian portrayed them as "the best of the best scientists studying Earth's climate"
The results are incredible showing a changing in seasons in the Northern Hemisphere from the cold of the winters to the hot torrid summer without any season in between. These findings were only seen in climates where humans show a big impact on nature causing global warming; where there is no human activity the natural climate volatility could not be hold accountable for the climate changes.
The most frequent change was noticed in the Northern Hemisphere were temperatures were rising much faster in the summer time than in the cold season. The cause for this may be the massive lot of land which is very arid in the summer. The same effect has not been noticed in the Southern Hemisphere as the climate is more humid.
As the temperatures get higher and more uneven another effect was recorded: seasons are disappearing slowly and temperatures rise as the ice from the poles melts faster.
We have many reports showing the devastating effects humans have on climate and other reactions surfaces: wild heatwaves are frequently reported especially in UK and Japan but also in other countries around the world.