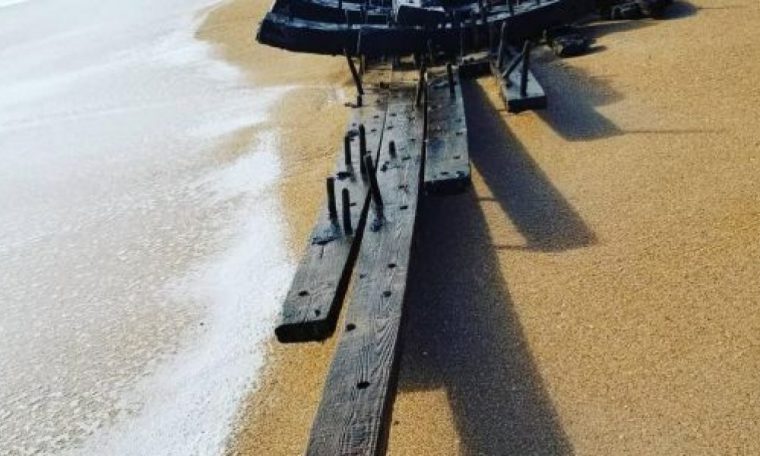 A walk to the beach can bring some amazing discoveries. This is what happened for Julie Turner and her 8-year-old son. They discovered the remains of an old ship on Wednesday, on Ponte Vedra Beach in Florida.
The wreckage was quickly investigated by the archaeologists with the St. Augustine Lighthouse and Maritime Museum, as well as other organizations as well.
The ship is from the 1800s
After analyzing the ship, the researchers came to the conclusion that it is very likely that this ship is from the 18th century. That is because there was a big amount of ship traffic around St. Augustine back then. The section that was found on the beach appears to be a part of the ship's hull.
Right now, archaeologists can't offer details that are more precise, and they are going to continue investigating the ship. Such a discovery is incredibly rare, and nothing that large has washed up on the shore in over a decade.
"To actually see this survive and come ashore. This is very, very rare. This is the holy grail of shipwrecks," declared Marc Anthony, the owner of Spanish Main Antiques in St. Augustine. He also agrees that this ship appears to be from the 18th century.
What will happen to the ship?
The fate of the ship will be decided by Florida officials. However, at that moment it was impossible to move the wreckage. Researchers secured it with ropes so that the high-tide won't take it away. For now it appears that the ship is still there, but there is always a chance that the sea might take it. This is also the reason why they have measured the vessel and took pictures so they could create a 3D model of it.