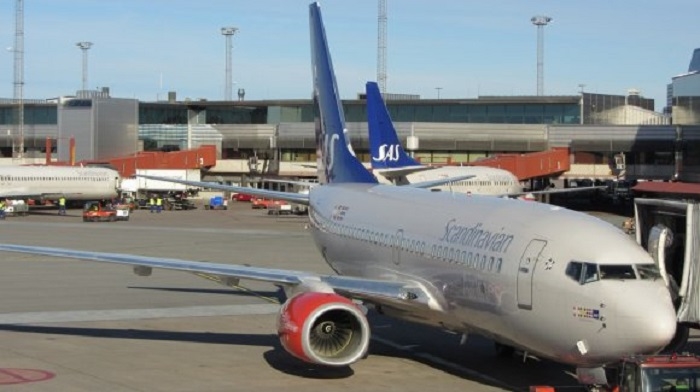 The price of each air flight ticket departing from Sweden has increased this weekend, with the introduction of a new passenger ecological tax to slow the growth of air transport, responsible for massive greenhouse gas emissions, as a measure to fight against climate change.
Passengers will have to pay an ecological tax for each flight they take
Since April 1st, 2018, Sweden levies on all departing passengers a new tax, ranging from 60 to 400 SEK (Swedish Krona) or approximately between $9 CAD and $61 CAD, depending on the distance of the destination.
The crews are exempt, of course, babies carried in the arms, too, as well as the passengers stopping at a local airport without changing plane and some passengers in transit.
The daily Dagens Nyheter explained last week that 53% of Swedes are in favor of the ecological tax, whose goal is, according to Isabella Loivin (the climate minister and spokesperson for the Greens), to minimize the greenhouse gas emission of flights which recorded a sudden increase in their number.
The opposition is not agreeing with the implementation of the tax
An opposition party, however, protested against the tax on passengers, preferring to force airlines to use more biofuel, instead, being aware of the fact that Sweden managed to reduce carbon emission in the last 25 years, without mandating such abusive taxes, as the party in question consider.
In reality, Sweden is one of the countries which are less affected by global warming thanks to its geographical position but which is contributing to the global GHG emissions.
Sweden, one of the fierce fighters against climate change, has committed to completely eliminate greenhouse gas emissions by 2045, against a European target limited to 80-95% reduction by 2050.
The country's GDP has increased 60% in the last 25 years, while Sweden managed to reduce one-fifth of its greenhouse gas emissions, at the same time.