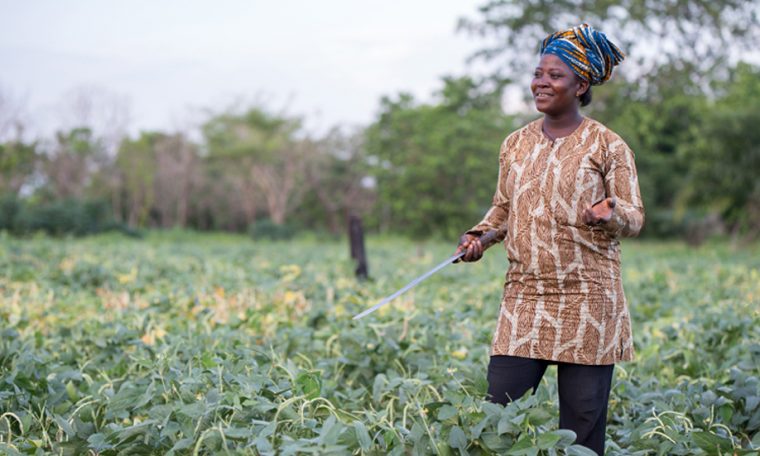 A new service type, index insurance, helps African farmers cope with the consequences of global warming by providing them at a lower cost and according to weather indices. Sub-Saharan Africa is currently facing multiple projects aimed at developing index insurance, based on climate indices such as rainfall or temperature levels, it was reported.
The new index insurance is meant to help small farmers
Unlike traditional insurance where the reimbursement is made on the basis of reported crop losses, these measures are intended to prevent the effects of climate incidents on farmers, by paying them compensation upstream of the incident.
This index insurance is a response to climate change that will certainly affect parts of sub-Saharan Africa, making droughts more frequent. Among the advantages of this product, there is the cheaper cost, which is, therefore, more accessible to small farmers, who represent a large share in the countries of the region.
The new index insurance products will be implemented in the Sub-Saharan Africa region as a dozen projects are underway, helped by the World Bank.
A dozen index insurance projects covering 20 countries are currently underway in Sub-Saharan Africa
Under the coordination of the PlaNet guarantee network, some initiatives are emerging in West Africa, particularly in Benin, Burkina Faso, Mali, and Senegal, to create index insurance products, which will be sold to private actors (microfinance institutions).
The goal is twofold, namely, to stabilize farmers' incomes and enable them to finance their activity.
Despite encouraging results, index insurance is facing resistance from both farmers and insurance microfinance institutions.
First because of a lack of understanding and confidence in the insurance system as the producers do not understand at all the interest of the insurance, and secondly because of the imperfection of the index insurance, which is not directly related to agricultural yields.
However, the implementation of index insurance in Sub-Saharan Africa could be a good initiative for the future and, most probably, will be soon implemented as a method to help small farmers and the agriculture in the region to fight against climate change and global warming.