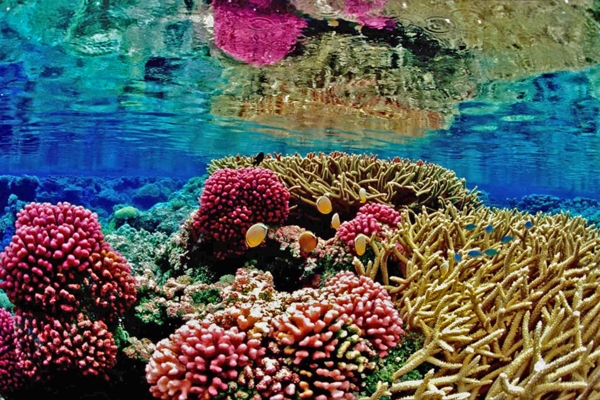 According to projections by the Caribbean Oceanographic and Hydrographic Research Centre, 12 tropical storms due to global warming are expected in the Caribbean area that pose some risk in the second half of the year. The main problem is the sea temperature conditions, as there is the risk that they could turn into hurricanes and affect the island indirectly. Also, coral bleaching in the area another issue.
To this end, work is being done with the population on prevention and education to manage these risks, according to Rear Admiral Juan Francisco Herrera, commander of the Specific Command of San Andres and Providencia.
There are difficulties such as the lack of shelters. Currently, there are 19 defined with a capacity of 4 thousand people, very limited before the population of the islands.
On the other hand, global warming also has an effect on coral richness on the islands triggering coral bleaching
Cases of coral bleaching have been reported, as the director of the environmental corporation, Durcey Stephens, points out, "warming waters are causing coral bleaching, which is a warning to the ecosystem."
Today, the authorities know that climate change poses new challenges and risks with which more than 90,000 inhabitants of San Andres and the thousands of species of the ecosystem have to live.
Apparently, while other coral reefs in the world are affected by unknown coral diseases and coral bleaching, global warming is causing more and more issues, worldwide.
Caribbean Oceanographic and Hydrographic Research Centre has recently announced that about 12 storms will hit the coral in the Caribbean region causing, most probably, damage to the coral reef in the area.
In conclusion, more and more coral reefs around the world are affected by unknown phenomena. Now, the Carribean zone will be hit by storms that might affect the coral reef. On the other hand, global warming is affecting coral reefs all over the world, causing coral bleaching, or coral diseases.