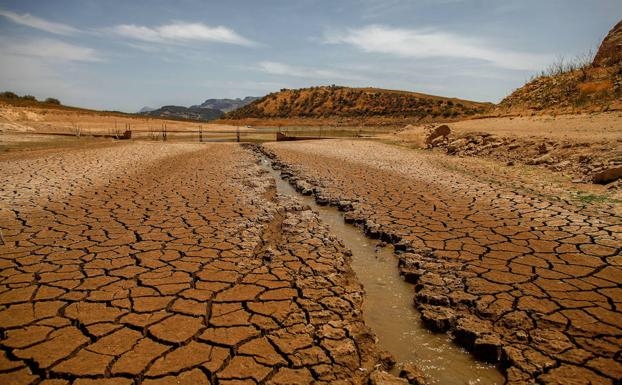 The world summits in Paris, Marrakech, and Bonn have set an agenda that must be implemented by overcoming divergences in developed and emerging countries and in financing. The United Nations Climate Change Conference 2015 (COP21) in Paris was a major step towards a global agreement to reduce greenhouse gas emissions to fight against climate change and its effects such as global warming and drought.
Nearly 200 countries joined the Paris Agreement in 2015, which reflected a commitment to reduce the negative effects of climate change.
Following the Paris summit, the Marrakech and Bonn summits (COP22 and COP23) served to deepen the concrete measures of an agreement that survived the United States' change of course following the election Donald Trump in 2017 with the determination of the rest of the world's great leaders to maintain the commitments signed, especially in the case of China, which is currently responsible for almost 30% of carbon dioxide emissions into the atmosphere.
Now, the upcoming COP24 in Katowice, Poland, the big challenge is to implement the concrete measures and to do so taking into account the different speeds and requirements for developed and emerging countries.
The World Health Organization (WHO) calls air pollution and global warming major public health threats
Thus, in the last decade of the 20th century, weather-related natural disasters caused approximately 600,000 deaths worldwide, 95% of them in poor countries.
The atmospheric concentration of carbon dioxide, a gas that traps more heat in the lower layers of the atmosphere, has increased by more than 30% since the pre-Industrial Revolution days. Recent WHO studies seem to associate the record temperatures reached in the summer of 2003 in Western Europe with the 70,000 more deaths over the same period.
Currently, approximately 300 million people suffer from asthma due to air pollution and it is feared that rising temperatures will increase the number of people affected by the disease.
Also, rising sea levels, another consequence of global warming, increase the risk of coastal flooding and could cause population displacement, and increased rainfall acidity can threaten freshwater supplies. Diarrhea, malaria, and malnutrition, in addition, caused more than 3 million deaths in 2004, and the rising in global temperatures are expected to reduce yields in many developing tropical regions, where food security is already a problem.