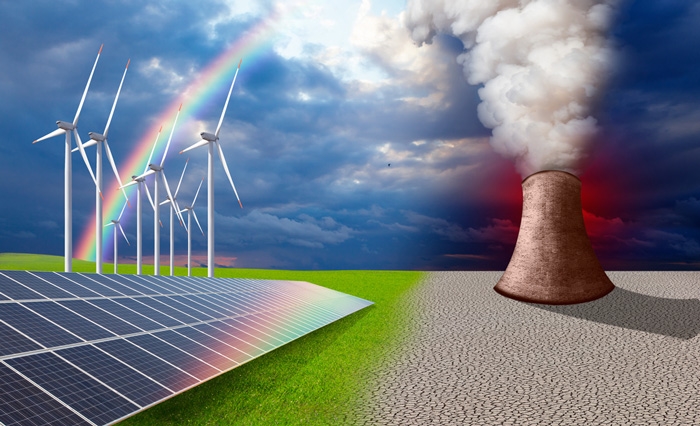 The main objective of the Austrian World Summit, held this month in Vienna, was to highlight the need for leadership and innovation, two elements that are "essential" for action against climate change. The solutions, according to UN Secretary-General Guterres, lie in clean energy. "The stone age is not over because we ran out of stones. You don't have to wait for coal and oil to run out to end the era of fossil fuels," Guterres said.
The UN Secretary-General has stressed that there is cause for hope, stating that "a great deal of work is being done to combat climate change" in examples such as a prominent solar farm built in Morocco or China's achievements in the production of this type of energy.
Economic, environmental and health benefits
Renewable sources produce 50% of the world's electricity and bring economic benefits, as, to date, it is the cheapest energy, as Guterres admitted.
But clean energy is not only profitable or environmentally friendly but also contributes to our well-being and health.
Guterres also cites one of the latest reports from the World Health Organization, which indicates that 80% of people living in urban areas are exposed to air pollution that can be harmful.
"It is necessary to expand investment in green and clean infrastructure globally," he said.
A long way to go in the implementation of clean energy in the fight against climate change
The International Energy Agency estimated that investment in renewable energy last year reached $242 billion, more than half that of fossil fuels.
However, the UN Secretary-General pointed out that this figure "remains insufficient" and that billions still need to be invested to achieve "a complete transition to clean energy".
The UN head has once again encouraged the international community to promote technological innovation to encourage sustainable development and clean energy implementation to fight better against climate change.