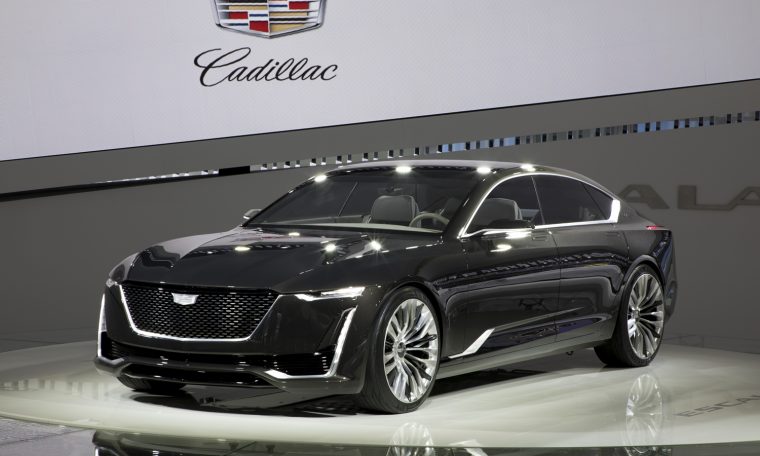 At the Pebble Beach "Concours d'Elegance", where a number of automakers decided to present their finest concepts, in 2016, Cadillac has released it Escala concept, a coupe-style sedan designed to take on the role of the future flagship of the renown car manufacturer. Luckily, the Cadillac Escala concept has passed for mass production.
As you know, prototypes are not all dedicated to mass production. Often, their signature is used to influence the design of future creations of the series and this has already been the case for Escala.
However, according to various sources, including the Autoblog site, Cadillac would move the Escala model from prototype to mass production model. We know that the company has wanted for years to offer a very high-end sedan that would be above the CT6, which, obviously, has been inspired by the Escala model, at least in term of style.
The new Cadillac Escala model will emerge on the market in 2021
Do not run to your nearest Cadillac dealer to pre-order one of the new Cadillac Escala models because the production is planned for the end of the year 2021 and if the Escala will keep its spectacular lines, the model will continue to turn heads even though more than five years would have past after its initial presentation at Pebble Beach.
At the time of its first public appearance, the Cadillac Escala was equipped with a 4.2-liter V8 twin turbo engine, which has been equipped with a cylinder deactivation system.
It will remain to see if the same engine will also be a part of at least one of future 2021 Cadillac Escala models. Even though, most probably, Cadillac will also produce additional models packed with other types of engines, possibly a hybrid and/or an electric one.
It will remain to be seen if Cadillac will keep the Escala name or it will opt for an alphanumeric name – CT8, for example.