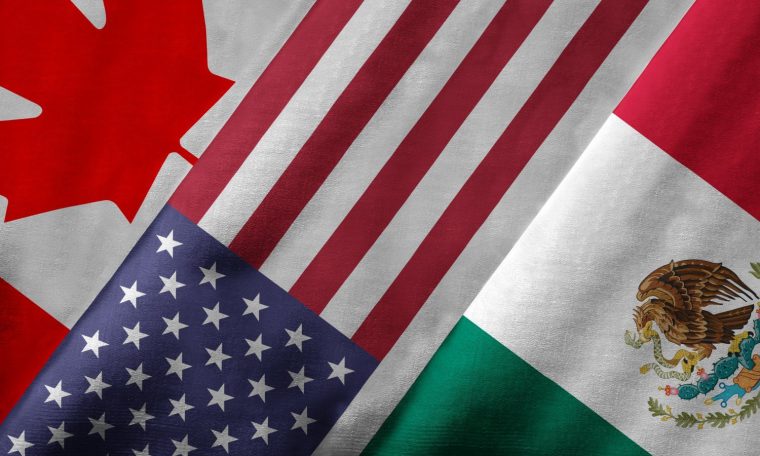 The negotiation of the energy chapter within the North American Free Trade Agreement (NAFTA) hinders the fight against climate change and jeopardizes the environment of the region and the climate of the planet, warned today experts from Canada, Mexico, and the United States.
"Communities across North America withstand falling wages and increasing climate threats, instead of reducing these problems, NAFTA is exacerbating them," says a report released earlier.
The report emphasizes that the NAFTA, active since 1994 and currently in renegotiation, "was written before there was widespread awareness of climate change and was negotiated with contributions from fossil fuel executives (coal, gas, oil), without contributions from workers, scientists, or communities affected by climate change."
The document, published by the Sierra Club of the United States, the Council of Canadians and Greenpeace Mexico, was written by Frank Ackerman, Ben Beachy (USA), Alejandro Alvarez Bejar (Mexico), and Gordon Laxer (Canada).
The renegotiated NAFTA, dubbed NAFA 2.0, should take into account the fight against climate change and the reduction of fossil fuel use
Experts point out that the NAFTA "includes a series of little-known rules that link North America to fossil fuel dependency rather than supporting a just transition to a clean energy economy."
They add that it is necessary that the Paris Agreement (2015) should be respected and the global action plan that sets the limit of global warming below two degrees centigrade should be taken into consideration, too. But for this to be possible it is necessary to eliminate the so-called "proportionality rule" for the import and export of fuels, they pointed out.
"The little-known 'proportionality rule' ties Canada to a perpetual production of oil extracted from tar sands and gas obtained by fracking (hydraulic fracturing), and gives polluting corporations the green light to build oil pipelines to the United States," says Laxer , political economist and founding director of the Parkland Institute at the University of Alberta, Canada.
For Canada's transition to a clean energy economy to begin, "this rule that encourages pollution must end."
Ackerman, the chief economist at Synapse Energy Economics in the United States, warns that "NAFTA 2.0 can extend the damage already caused by Trump's attacks on environmental policies and climate change fight, giving greater influence to fossil fuel corporations to put pressure on Mexico and Canada to replicate these regulatory setbacks."