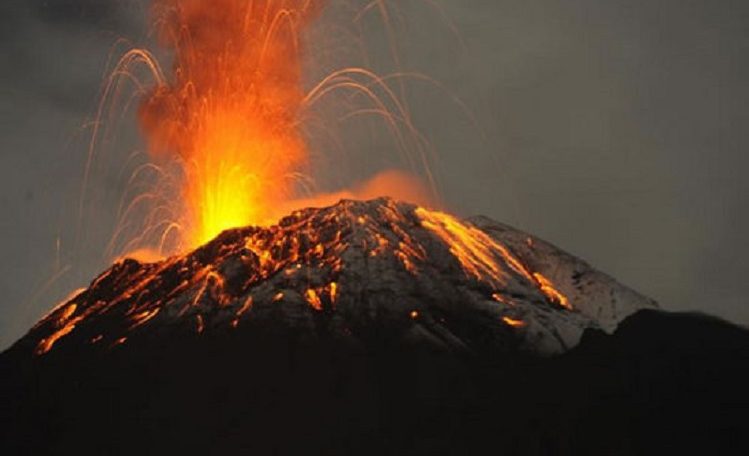 Both Chile and an Argentine province modified the state of the alert, from green to yellow, after the detection of a hydrothermal explosion in the bowels of the Copahue volcano, in Neuquen, Chile. The National Geology and Mining Service (SERNAGEOMIN), through the National Network of Volcanic Surveillance (RNVV), reported that due to the increase in energy from the Copahue volcano, it has been declared to raise the alert.
The current alert is just a preventive one and there's no reason to panic, yet
According to the information gathered by the monitoring instruments, after the issuance of the Special Volcanic Activity Report (REAV) on March 24th, which highlighted an explosion of hydrothermal characteristics, there has been a sustained rise in the level of the tremor of background, constituting an increase above the base level of the volcano.
Since December 2012, the Copahue has had successive changes in its level of alert and its activity has been characterized by weak explosions, with the emission of fine ash into the atmosphere, through eruptive columns not exceeding three kilometers in height.
In that sense, the National Director of SERNAGEOMIN, Mario Pereira, said it is a preventive alert and called on the community to not panic and to get informed through the official channels.
"We are monitoring the Copahue Volcano 24 hours a day. Our specialists have adequate technology to monitor volcanic activity. The important thing is that the various institutions of the Civil Protection System have technical information about what is happening, including the map of potential dangers," he said.
About Copahue Volcano
The volcano is located on Chile's border with Argentina, in the Biobio region, at 110 km southeast of the city of Los Angeles. Its closest neighbor is the Callaqui volcano, located at 25 km to the west.
Copahue volcano corresponds to a stratovolcano mainly andesitic that has a dozen craters, concentrating the recent activity in the crater called El Agrio, which has permanent fumarolic activity and an acidic lake inside.
In its geological record, there is also evidence of fissure activity and rhyolitic lava domes. It has permanent glacier coverage and, due to this, it is a potential generator of lahars that can reach long distances through the valleys of both Chile and Argentina.
For the moment there is no reason to panic for the locals but still, the officials raised the alarm in Neuquen, Chile, for possible Copahue Volcano eruption.