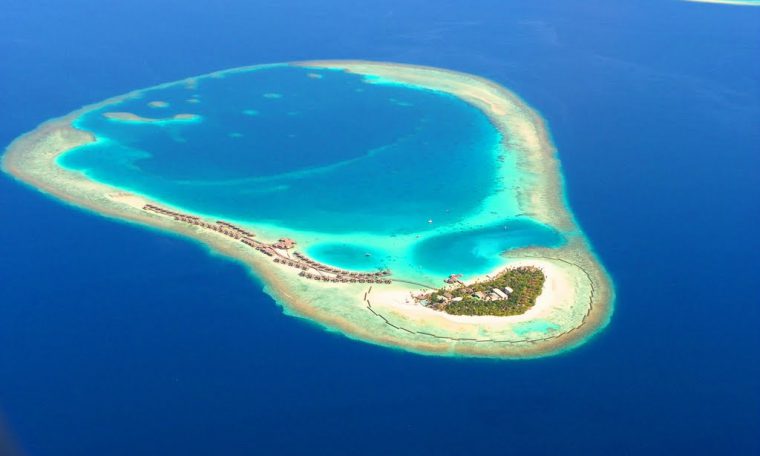 In the worst case, we still have 10 years to visit the paradisiac atoll in the world because, then, hundreds of atolls will disappear by 2050 due to the global warming. This is what emerges from a study published recently in the journal Science Advances.
From the Marshall Islands to Hawaii, from the Maldives to those atolls of the Atlantic Ocean, all the atolls in the world are affected. In the areas of Maldives, Seychelles, Hawaii and other paradisiac "hundreds of thousands of people could be forced to leave their homes," the researchers explain.
The same applies to less known areas of the Caroline Islands, Cook, Gilbert, Line, or Spratly.
"The point of no return, that is when the aquifers that can be drilled in most atolls will no longer be available, is expected by the middle of the 21st century," said Dr. Curt Storlazzi, a researcher at the US Geological Survey (USGS) and principal author of the research.
The negative effects of the global warming on atolls all over the world will be felt by 2030
In the assessment methods, in addition to the gloomy rates of sea rise and heatwaves on coral reefs, scientists also took into account the greenhouse gases emissions, flood volumes, and other climatic factors that could change the life of these idyllic places.
According to the worst scenarios presented in the study, the negative effects of climate change might reflect on the atolls all over the world by 2030, so it's something that has already started to happen now, which is just why scientists warn governments of the need to "prioritize funding and efforts to study and guarantee the future of many island communities which today are threatened".
This study has offered a better understanding of the negative effects of climate change on the world's atolls, according to the US Department of Defense, via its spokesman Heather Babb. The researchers also stressed out, once again, the importance of making informed decisions against global warming, now focusing on the negative on the atolls, worldwide.