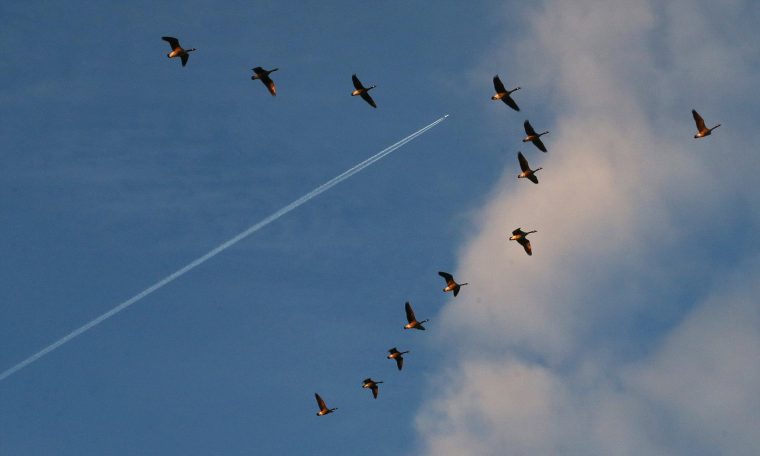 From 3G and 4G networks to WiFi and cables, the global telecommunication networks are emitting electromagnetic radiation (EMR). A new study indicates that as these networks continue to expand, so will the extent of radiation they generate which may be a threat to wildlife.
The finding was made by EKLIPSE, a programme budgeted by the European Commission, that sought to bolster scientific investigations and establish connections between science and public policies, after Buglife, a British NGO, called for a check on the latest data on electromagnetic emissions of the world's telecommunication networks.
EKLIPSE found some significant shortcomings in the understanding of how EMR is affecting vertebrates, plants and even the invertebrates. These shortcomings might be leading scientists and regulators to overlook the impact of electromagnetic radiation on wildlife.
Electromagnetic radiation emitted by telecommunications might indeed be a threat to wildlife
At first, EKLIPSE studied about 100 articles, all peer-reviewed, to have an overview of the already available scientific research on EMR. This made possible for EKLIPSE to unveil that telecommunication networks could be a more serious threat to wildlife than formerly assumed.
The researchers revealed that power lines, corroborating with mobile networks, WiFi networks, TV and radio waves, are impacting on the wildlife in a more negative manner than it has been thought in the past.
According to this new study, the electromagnetism released in the air by the before-mentioned communication systems might negatively influence the way insects and birds travel, as well as the way the plants grow.
On the other hand, in case of animals, there is a need for more studies on animal populations that live near strong sources of EMR to clearly conclude if they whether affect animal life or not.
Among the solutions presented by the EKLIPSE study, there is the recommendation for the telecommunication networks' operators to avoid placing electromagnetic radiation sources in the wild, especially when animals' habitats are in the immediate vicinity of the emitter.