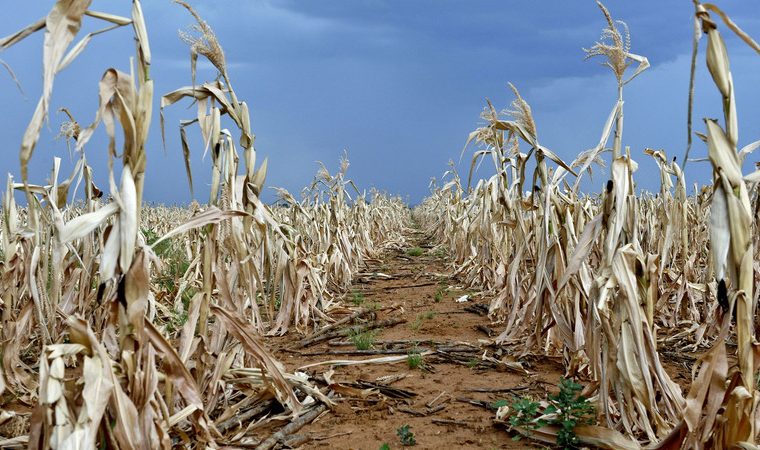 An increase of 4 degrees would reduce harvests by 31.5% on average, according to a study published by the American Academy of Sciences. Will global warming affect the vegetables? Fennel, potatoes, and others could become increasingly rare due to rising temperatures unless new forms of cultivation are introduced, and more resistant vegetable varieties are grown, researchers warned yesterday.
The 4 degree Celsius increase scientists expect in 2100 if global warming continues at its current rate, would reduce harvests by 31.5% on average, shows a study published in the reports of the American Academy of Sciences (ASP). Warmer air and reduced water resources would explain this reduction of almost a third in vegetable crops, which are crucial to a healthy diet.
Southern Europe and large parts of Africa and South Asia could be particularly affected.
To obtain these results, researchers reviewed 174 studies examining the impact of the environment on vegetable crops and nutrient contents since 1975.
"We have compiled for the first time all available evidence of the impact of climate change on crops and the quality of vegetables and pulses," summarized one of the authors, Alan Dangour, of the London School of Hygiene and Tropical Medicine.
Global warming will significantly reduce vegetable crops by the end of 2100
"Our analysis suggests that if we continue, climate disruption will significantly reduce the overall availability of these important foods. Urgent action is needed, including support for agriculture that is more resilient to climate change, and this must be a priority for governments around the world," added Dangour.
A second study released in PNAS also looks at maize, the most widely grown plant in the world. The vast majority of corn exports come from the United States, Brazil, Argentina, and Ukraine.
With a temperature increase of 4 degrees Celsius by the end of the century, there is "an 86% chance that the four major corn exporters will have a bad year at the same time," the study's report reads.
"We concluded that as the planet warms [due to global warming], it is becoming increasingly likely that different countries will face major crop losses simultaneously, with important implications for food prices and food security," warned lead author Michelle Tigchelaar of the University of Washington (UW).