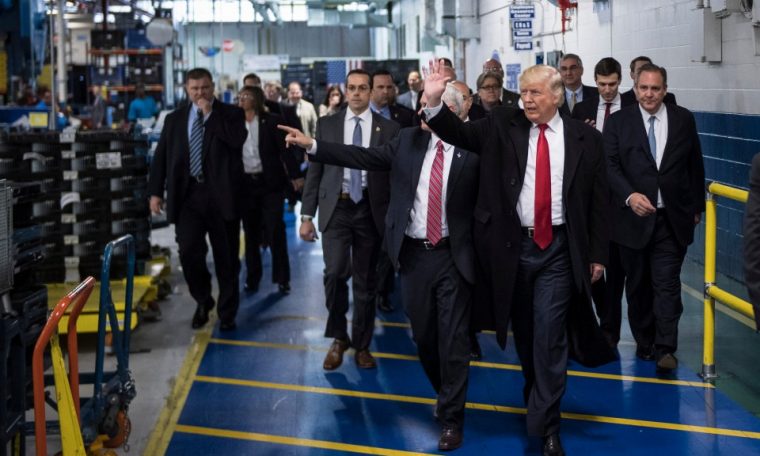 United Technologies gave Donald Trump boasting rights in 2016 when, weeks after he won the title of being the president of the US, the manufacturing giant openly attributed the president with striking an arrangement to save several Indiana furnace factory jobs that appeared to be bound to move to Mexico.
What happened to the jobs?
In return for $7 million, the firm consented to hold 770 of about 1,400 positions at a Carrier plant in Indianapolis and sent the rest to Monterrey, Mexico. Greg Hayes, the organization's CEO, later proposed government contracts should also assume its part in this, stating that he was born that night, but not last night. The irony is big with this one. He also said that he realized that around 10% of their income originates from the U.S. government.
The Defense Department to give to United Technologies a $2.5 billion contract?
Over a year into Trump's presidency, that government cash keeps on streaming to United Technologies' backups. The Defense Department gave the organization's Connecticut-based air transportation backup a $2.5 billion contract without rivalry to give good system, wheels, breaks, flight sensors and other useful equipment.
Is this a good deal?
The agreement only applies to plane parts for which the Defense Department considers United Technologies the main qualified provider, adequately restoring a prior 10-year contract set to be finished in April.
A United Technologies representative said in an email that the agreement granted Wednesday is not, in the slightest bit, identified with the arrangement consulted with Carrier. The organization justified the agreement because it keeps up various licenses for plane parts that are thought to be exclusive.
The thing is that it is not so much about the fact that individuals can't make the parts that are being sold under the agreement granted Wednesday, but United Technologies holds licenses that show that others are not permitted to make them.