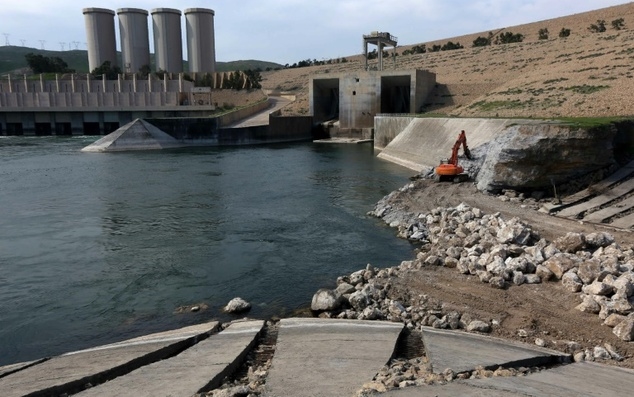 In Morocco, 40 large dams are affected, of which 11 have lost more than 20% of their capacity. To fight against this scourge, the Department of Tutelage deploys a series of preventive and curative measures. Too expensive, dredging is the last resort to restore the holding capacity as the Morocco government is trying to avoid a new water crisis in the country, after the drought of 2015 due to climate change.
Morocco is frequently facing water crises
Actions like overexploitation of water resources and drought but especially the climate change, and now this event increase the risks of a severe water stress in Morocco.
Less publicized, the silting up of dam reservoirs is another scourge that threatens the country's water security. According to the most recent figures from the State Secretariat for Water in Morocco, the impact of siltation of dam reservoirs on their storage capacity is 75 million m3, on average, per year.
The total water volume lost is estimated at nearly 11% of the storage capacity of the dams.
More worryingly, the current rate of capacity loss could accelerate as a result of changes in the rate of resource mobilization in surface waters.
"The siltation varies from one region to another depending on the rainfall, the relief, the vegetation cover – crops, rangelands, forests – and the area of the watershed. The aridity of Morocco's climate, the dominance of the mountainous terrain, the degradation of vegetation cover by drought and human over-exploitation, combined with the violence of the floods, especially in the dry season, amplify the phenomenon", explains the manager in charge of this issue within the State Secretariat for Water.
Morocco is one of the most affected countries by climate change
In 2015, Morocco has faced the toughest drought in its history due to global warming. The 2015 drought has significantly affected the crops and the country's economy.
After this event, Morocco has adopted some measures to fight against climate change but, as it can be observed, not everything has gone as planned as, now, Morocco is against facing with a water crisis since 40 large dams are silt and lost 11% of the water retained, in total.