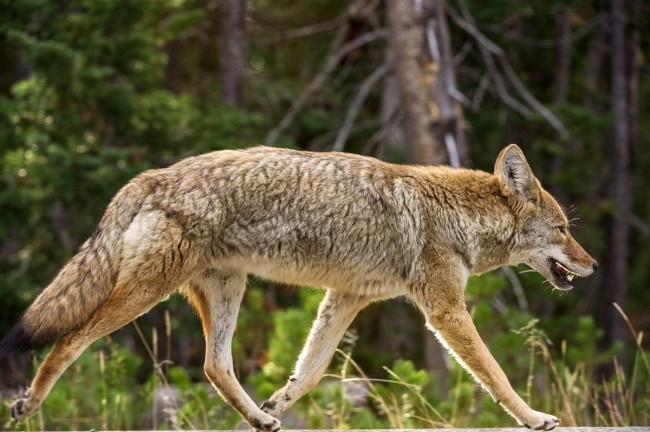 In the most recent news, a 9-year-old girl in North Carolina was attacked by a coyote. Luckily, she escaped with her life, managing to flee the rabid coyote.
How Is That Possible?
It all starts with Madilyn Fowler, a girl who was minding her own business on the porch. She was merely hanging around at her house in Advance, NC, on Thursday, when a coyote suddenly attacked her. April, her mother, noticed the coyote and screamed. The scream alerted the child, who ran down the side of the house. Unfortunately, she ran straight into the coyote, which was the same size as a Labrador. Media reports cited Fowler, who said that 'the coyote decided to eat her'.
The animal started to clamp down on the girl's skirt, chasing her as she tried to flee the scene. Unfortunately, the coyote managed to bite her three times. The doctors noted down a 10-inch cut on the girl's lower back, as well as some deep gashes on her face.
Further Details about the Incident
Madilyn told the entire story for the Winston-Salem Journal. She recounted how it was a rater big coyote and managed to scratch her all over the butt, back, and face. Moreover, Madilyn recounted how the coyote pinned her down and how she felt like it was all just a bad dream.
The catch here is that normally, coyotes don't attack humans. For this reason, doctors immediately suspected the coyote of rabies. What's more, they said that the coyote didn't look healthy at all. They got Madilyn to the hospital, where she received 5 rabies shots. In the end, it seems like she was lucky enough not to suffer major injuries. Both the doctors and the family expect her to recover, even though the process might take a while.