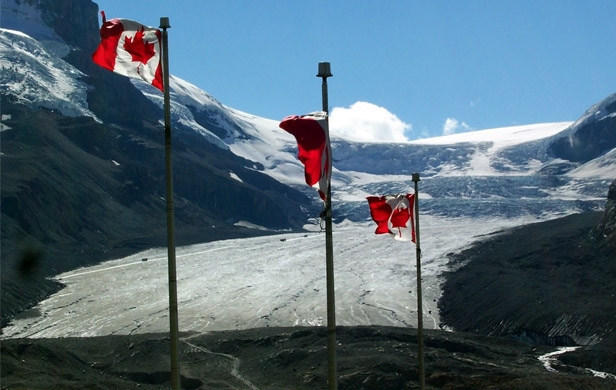 A new interactive site designed by researchers at the University of Winnipeg, Climate Atlas, allows Canadians to visualize the impact of climate change on more than 2,000 cities and towns across the country for the next 80 years.
"The impact [of climate change] is staggering," says Ian Mauro, co-director of the University of Winnipeg's Prairie Climate Center, which has launched the Climate Atlas on April 4th.
"The atlas is free, bilingual, and the first in the world", Mauro says.
One part of the map is concrete data, while the other part is text and video
"It's a very interactive site […] It's an online tool to show Canadians, no matter where they live, what climate change is supposed to do to them," says the other co-director of University of Winnipeg Prairies climate, Danny Blair.
With this map, which gathers data from 12 climate models, the researchers want to show the impact of climate change, to every person in Canada, for free.
"It's totally clear to the scientific community that climate change is happening," says Ian Mauro. "The problem is how do you translate that [the impact of climate change] data into something that makes sense to Canadians?" he continued.
For example, in 2050, the hottest days of the year in Winnipeg could reach 43.8 degrees Celsius, according to the Climate Atlas. The average of the hottest days from 1976 to 2005 is 34.5 degrees Celsius.
Another example from the Climate Atlas is that if there is no change in greenhouse gas emissions for 45 years, Toronto would see an average of 53 days per year with above 30 degrees Celsius, while the average from 1976 to 2005 was 12 days per year with temperatures of above 30 degrees Celsius.
Agriculture in the Canadian Prairies is also concerning the creators of Climate Atlas
In addition to the health risks, Professor Danny Blair is concerned about agriculture. He says that the Canadian Prairies could experience severe periods of drought and water problems.
As the melting of Arctic ice and permafrost threatens Arctic ecosystems and traditional lifestyles, so are the increasing temperatures in Canada, which may affect agriculture and Canadians health, as well.
The Climate Atlas also offers solutions to Canadian citizens and large corporations. In short, it is an initiative to make everyone aware of the impact of climate change and of the fight against global warming.