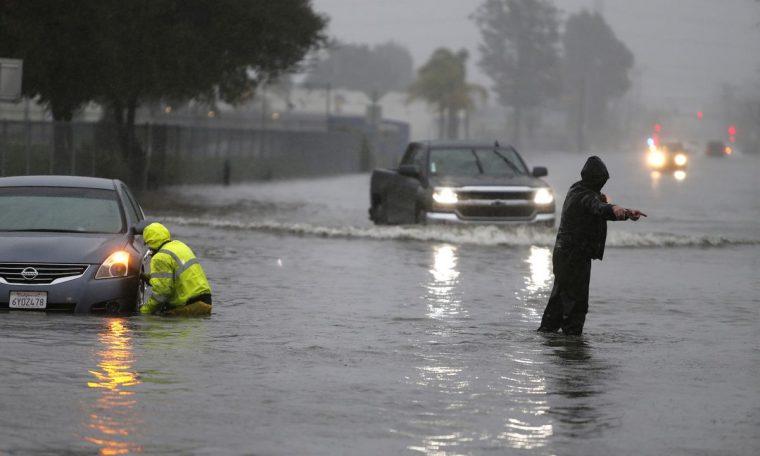 Precipitations in California will be increasingly unpredictable in the future and the area will move from drought to heavy rains more often, says a study released in the journal Nature Climate Change. Besides, California floods will increase in number and intensity by the end of the century due to climate change.
This state, with the greatest population in the United States, has undergone remarkable changes in hydrology in the past few years. Between 2010 and 2016 California experienced the most severe drought in its entire history and in the oncoming winter, the heavy torrential rains brought major flooding.
The most dramatic effect of this time period was on the Oroville Reservoir, the biggest in the United States, which required the displacement of over 200,000 inhabitants of the northern region of the state because of the risk of flooding, in February 2017.
A recent study revealed that California floods events will increase in number by the end of the century
The study, conducted by Daniel Swain of the University of California's Institute for Environment and Sustainability, examined those yearly extreme droughts and flooding episodes, events that they called "whiplash precipitation" and that may alter California's climate change situation.
The scientists simulated future climate change scenarios based on the models developed by the Community Earth System Model Large Ensemble, a method used to estimate climate fluctuations on a regular basis. The research forecasts a 25% rise in the prevalence of "whiplash precipitation" by the end of this century in the northern part of California and a 100% growth in the south of the state because of the rising incidence of the extreme phenomenon.
This intensification will more than triple the rate of sub-seasonal occurrences, as compared to the huge California flood of 1862, the study reported.
The increased water flow will intensify the pressure on California's infrastructure upgrading to deal with the lack of water in periods of drought and avoid flooding at times of heavy rainfall, both being caused by climate change.