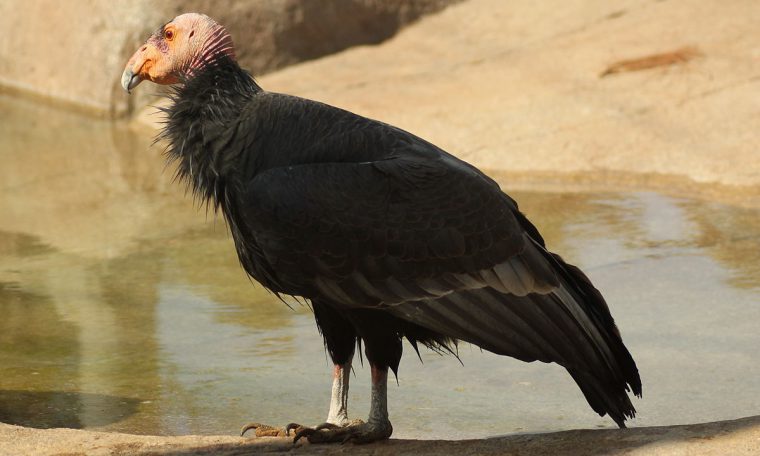 Recently, the birth of a California Condor chick, scientifically known as Gymnopyps californianus, was recorded at the Chapultepec Zoo, bringing the total number of chick born in captivity in Mexico City of the endangered species of California Condors to five, according to the Mexico City Environment Secretariat, Sedema.
Currently, the chick weighs 5.8 kilograms and is reported to be in good condition, thanks to the constant monitoring by the zoo's veterinarians, who are currently working on the conservation of this species.
California Condor is a critically endangered species
The Condor is declining due to many factors, both natural and human-made. In the first category falls the late breeding maturity of the birds and the low clutch size of a single offspring per nest.
However, the second category's factors, the human-made activities that endangered Condor species, are more numerous. This list would include electric power lines, poaching, eggs collecting, as well as lead pollution.
The Chapultepec Zoo struggles to keep the endangered species of California Condor alive
This zoo is the only zoo in Mexico to house this species and the first to register the birth of California Condor chicks in Latin America, as well as the first zoo to spearhead the reintroduction of captive-born individuals to their natural habitat, derived from the Conservation Program it maintains in collaboration with the San Diego Zoo.
The parents are the male "Aquimowon", which comes from the San Diego Wild Animal Park, and the female, whose number within the breeding program is Sb433, from the Santa Barbara Zoo, which has been in charge of the care and breeding of the chick until now.
The specimen was named "Paipai" in honor of an Amerindian people that inhabited the municipalities of Ensenada and Tecate, in Baja California, the territory where the endangered species of California Condor naturally inhabits.